8 Fall & Winter Curb Appeal Tips to Get Your Home Sold
Posted by Emily Elder on Thursday, October 13, 2016 at 4:38 PM
By Emily Elder / October 13, 2016
2 Comments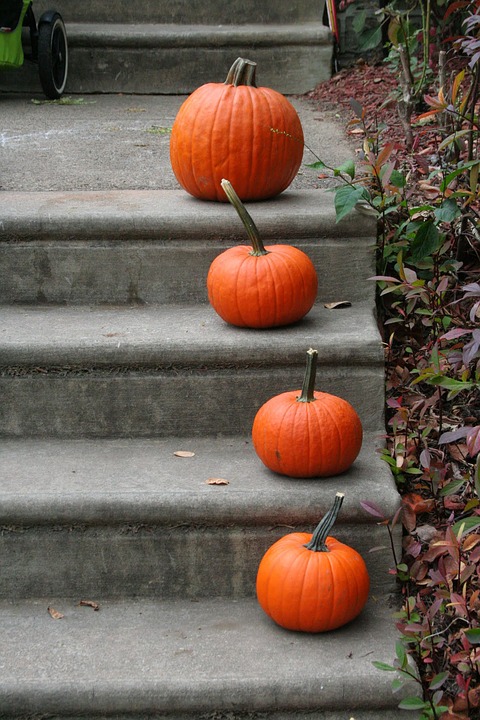 Why are fall and winter a great time to sell your home? There are many reasons we could discuss but there is one in particular that we will touch on today - homes look prettier in the fall and winter. We wrote another blog a few weeks ago that discussed preparing your home to sell in the fall/winter months outside of just curb appeal. Make sure to check that out as well.
Homes that are tastefully decorated for the holiday months show better to buyers. Making a home look pretty for the holidays starts on the outside. The outside is where buyers will create a first impression of your home and decide whether or not they want to view the inside. Here are a few tips to consider when adding fall/winter curb appeal:
1.) Clean Up the Yard- This should be the first step before you place any décor on the front of your home. Frequently rake leaves from the yard and trim any overgrown bushes as well. In addition, make sure to clean out your gutters frequently. You could also consider power washing your home to remove any dirt and debris. A clean home on the outside is a reflection of what your home will look like on the inside.
2.) Paint the Outside- This may not be necessary for every homeowner but if areas of your home need a fresh coat of paint, go ahead and take care of it before decorating. Evaluate your gutters, front door, and shutters. Is the paint chipping on any of these items? If so, consider a fresh coat of paint. Even if the paint isn't chipping, a fresh coat of paint provides a cleaner and crisper appearance. You could ever consider a totally new paint color for your front door. A pop of color to a front door can create a nice focal point for your home. Red is a great pop of color and it would really make your home stand out.
3.) Update Outside Lighting & Other Accessories- Could your outdoor lighting use a facelift? Sometimes buying new outdoor lights isn't completely necessary. You could even consider spray painting the lighting you already have. Consider updating other outdoor accessories that are worn out such as door numbers, kick plates, and other hardware on the outside of the home. Ensure that all outdoor accessories match and aren't scuffed up. Another great outdoor accessory is solar lights. Solar lights provide a nice trail of light for guests walking up to your home. In addition, they are a beautiful decorative touch to add to your landscaping.
4.) Hang a Wreath- In my opinion, every front door should have a wreath no matter the season. I think it just adds so much more personality to the home.
5.) Create Symmetry- When creating arrangements by the entryway, consider creating symmetry. Symmetrical arrangements are easier on the eye and more welcoming to guests.
6.) Plant Seasonal Flowers- I think seasonal plants add such a beautiful touch to the outside of your home. Consider adding some beautiful mums in the fall and poinsettias in the winter.
7.) Add a Rug- A rug by your front door doesn't only add a decorative touch but is also completely necessary! Think about how much dirt and leaves people could drag through your home if they didn't have a rug to clean off their shoes. Try to find a rug that is suitable for high traffic and is very durable. Sometimes pretty rugs that have designs fade quickly. You don't want to have to replace your rug too often.
8.) Keep it Simple- Overdoing fall/winter decorations can take away from the beauty of your home. Put just enough decorations to highlight your home and make it look festive.
We hope our fall/winter curb appeal tips were useful to you. Do you have any fall/winter curb appeal tips that you can recommend? Feel free to comment below.