The Parklands of Floyds Fork Kayaking
Posted by Emily Elder on Friday, June 10, 2016 at 1:06 PM
By Emily Elder / June 10, 2016
Comment
kayaking at the parklands at floyds fork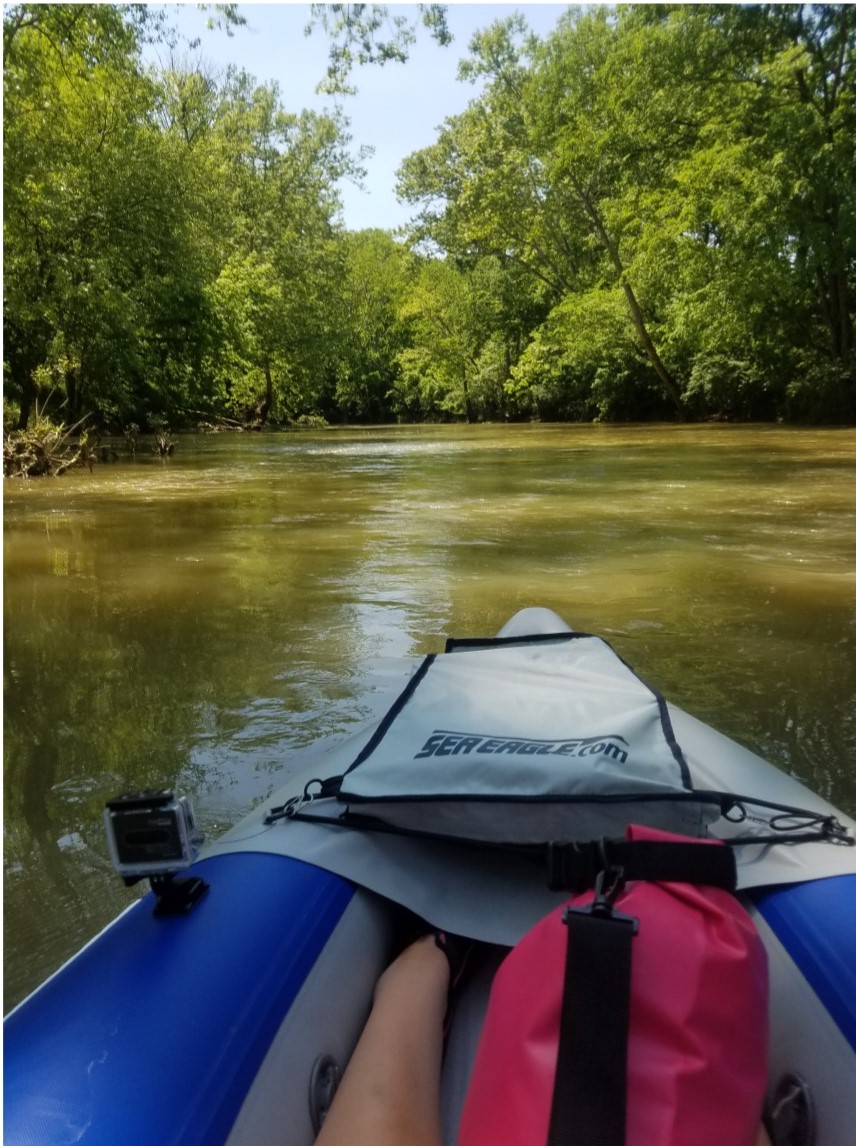 If you are looking for a fun summer activity in Louisville, head to The Parklands of Floyds Fork to canoe or kayak! There are several places to put in your kayak or canoe at Floyds Fork such as North Beckley Paddling Access, Creekside Paddling Access, Fisherville Paddling Access, Cane Run Paddling Access, Seaton Valley Paddling Access, Broad Run Valley, and Cliffside Paddling Access. For more information on the paddling accesses, visit the Parklands of Floyds Fork website. Floyds Fork is a great place for beginner kayakers and canoers to enjoy a relaxing day on the water and gorgeous views of nature. The Parklands of Floyds Fork is also a very family friendly place.
On Floyds Fork, you are able to choose the distance of your trip. The length of trips ranges from two miles to 19.7 miles. Blue Moon Canoe and Kayak of Kentucky has partnered with The Parklands to provide canoe and kayak rentals on Saturdays and Sundays April through October. Blue Moon Canoe and Kayak also provides a shuttle for $7 a person. From what I have been told by the staff of Blue Moon Canoe and Kayak, you must reserve your spot on the shuttle prior to kayaking or canoeing on Floyds Fork. If you did not want to pay for a shuttle and are going with a group of people, you could park one car where you put in your canoe or kayak and another where you will be getting out.
According to the Parklands of Floyds Fork website, it is not as fun to canoe or kayak if the water levels are under 35 CFS. Cfs stands for cubic feet per second and is how the water is measured. The reason why is the water levels are too low at this level and you will find that you will have to drag your canoe or kayak quite a bit. Floyds Fork is not a dam released water trail. The water levels are dependent upon rain. If it hasn't rained much in a while, it is safe to assume that the water levels are very low. In my experience, I believe that canoeing or kayaking on Floyds Fork is most enjoyable at 100 CFS or over. The first time I visited Floyds Fork, the water levels were at 103 CFS. At this water level, there were only a few areas of very low water that we had to drag our kayak. Another time I visited Floyds Fork, the water levels were at about 400 CFS. I only had to drag my kayak once or twice. The water moved at a very swift speed and there were a few very small class one rapids. At 400 CFS, not too much paddling was required. At 100 CFS, I had to paddle a little bit more to get the kayak moving. On this particular occasion, I kayaked from North Beckley to Fisherville and was on the water for approximately three hours. Of course, the length of your trip kayaking or canoeing on Floyds Fork will depend on water levels.
Please note that I am not an expert kayaker and you should always be cautious when kayaking. I included the CFS during my visits just to give you a general idea. One thing to remember is that the water trail is not maintained by The Parklands. This means you are kayaking or canoeing at your own risk. You should always be sure to look out for fallen trees and debris. When you kayak or canoe on Floyds Fork, you should always be aware of your surroundings. According to The Parklands website, any CFS over 500 CFS is only advised for very experienced paddlers. Anything over 2,000 CFS can be dangerous and the water trail could be closed off until water levels lower. It is highly recommended to check the current CFS prior to planning a trip to The Parklands at Floyds Fork. You can check the current CFS on the USGS Current Conditions website.
homes near Floyds fork
There are a few neighborhoods and streets in Kentucky have property on Floyds Fork. In Oldham County, some homes in Watch Hill have homes on Floyds Fork. In Shepherdsville, Hebron Estates and Settlers Gap have some homes on Floyds Fork. In Pewee Valley, there are some homes on Floyds Fork along Ash Avenue. There are some homes along Floyds Fork in Jefferson County on Old Taylorsville Road and South Pope Lick Road. We would love to assist you in purchasing a home near Floyds Fork. Please call the Hollinden Team at 502-429-3866 for more information on purchasing a home near Floyds Fork.
References
Canoe and Paddling. (n.d.). Retrieved June 10, 2016, from http://www.theparklands.org/Things-To-Do/Canoeing-&-Paddling