1207 Old Cannons Lane is located near two famous parks in Louisville, Seneca and Cherokee! The street doubles as a bike path and the Seneca loop is less than a block away.

This brick ranch has been well cared for over the years and renovated in 2011. The first thing was to completely remove the kitchen and start over with new cabinets and granite. The rear wall to the kitchen was removed as well which made this area absolutely huge extending almost 30 feet. Brazilian Cherry floors were added and made this remodel stunning!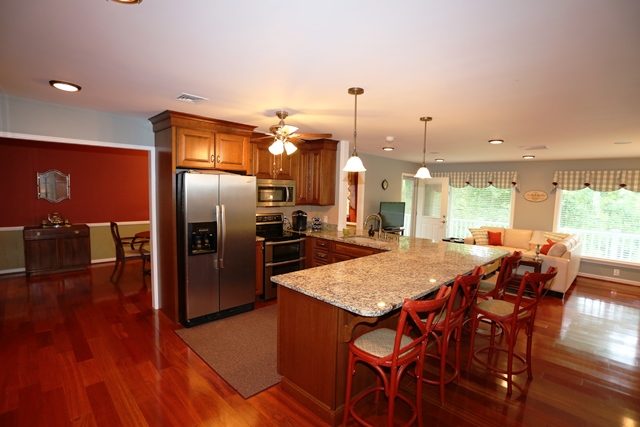 There was a large bay window added in the front of the house and...