5 Most Common Myths About Buying a Home
Posted by Emily Elder on Wednesday, September 14, 2016 at 9:31 AM
By Emily Elder / September 14, 2016
Comment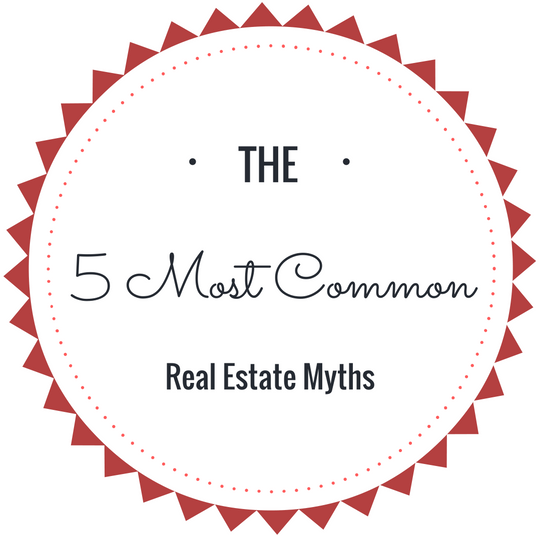 Working in real estate, the Hollinden Team often hears many myths associated with purchasing a home. We decided to debunk some of the most popular myths that we hear often:
• You Must Pay Your Buyer's Agent's Commission- When you are purchasing a home, you are not required to pay your buyer's agent's commission. The seller pays the listing agent's commission. The listing agent, in turn, shares their commission with the buyer's agent. There are some extremely rare cases where the buyer can pay some commission, but that is another whole article.
• You Need to Have Perfect Credit- This myth is far from true. There are many loan programs available that lend to buyers with credit scores as low as 620; some loan programs lend to buyers with credit scores as low as 550! The loan process may take a little bit longer and the buyer may have to provide more paperwork than normal. However, lending to buyers will less than perfect credit is possible. The advantage of owning versus renting greatly overshadows the amount of trouble to get this loan.
• You Must Have 20 Percent Down Payment- Putting 20 percent down on a mortgage loan is ideal if you have the funds. Putting a 20 percent down payment helps homebuyers avoid paying Private Mortgage Insurance (PMI or MI). There are many loan programs available that allow as low as one percent down. VA loans actually allow you to put zero percent down on the home if you are a veteran.
• Home Inspections Aren't Necessary on New Construction- One of our most recent blogs about home inspections touched on this issue. There is a very interesting story on this blog about new construction home inspection that you will want to read! Bottom line, a home inspection is highly recommended for new construction homes. It is always good to have a second set of eyes looking at new construction homes once it is completed.
• Prequalified and Preapproved Mean the Same Thing- When a lender prequalifies you for a loan, the lender will ask for basic information so that he/she can determine how much you can afford. Getting preapproved by a lender requires a lender to evaluate your financial information and credit score. You will also have to submit a mortgage application.
Can you think of any other common myths about buying a home? Feel free to comment below with any questions regarding this article. Feel free to give the Hollinden Team a call regarding all of your real estate questions: 502-429-3866.