USDA Reduces Fees
Posted by Emily Elder on Friday, September 16, 2016 at 4:38 PM
By Emily Elder / September 16, 2016
Comment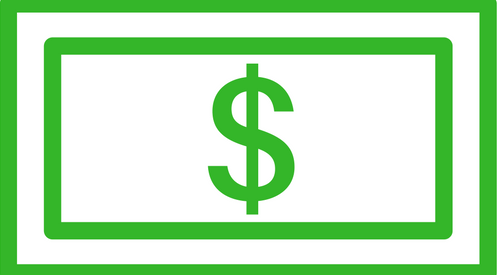 Excellent news! USDA recently made a major reduction in fees charged to borrowers. In this article, we will discuss which fees have been reduced and how you can use our mortgage calculator for USDA loans. First, let's discuss the basics regarding USDA loans:
What is a USDA loan?
USDA stands for United States Department of Agriculture. The USDA's Rural Development (RD) loans are for homes in rural areas. These are commonly referred to as RHS loans or Rural Housing Service loans. Most of our clients use the guaranteed program as opposed to RHS direct. There are some requirements to obtain an RD loan, including the particular rural area the home is in. Not all rural areas qualify for a USDA loan. USDA will make the determination regarding which areas will qualify. In Kentucky, Jefferson County is not eligible for USDA loans. However, USDA loans are eligible in areas such as Bullitt County, Oldham County, Spencer County, Nelson County, and much more.
Although USDA loans are eligible in these areas, USDA will make the final determination where or not a home qualifies for a USDA loan. Also, there are some household income requirements in order to obtain an RHS loan.
Some of the questions asked by USDA regarding income eligibility are the number of people in the household, the number of residents under 18 years old, the number of disabled residents or full-time students, and loan applicants or co-applicants age 62 or older. USDA also requires that homebuyers occupy the home as their primary residence. For more information, visit the USDA eligibility section on the website. You can type in the address of the home that you have an interest in to see if is eligible.
USDA Makes Major Reductions to Fees
USDA/RHS loans offer 100 percent financing, which means as a buyer you aren't required to put down any money when you purchase the home. This is uncommon amongst loan programs unless you are a veteran and obtain a VA loan. If 100 percent financing wasn't enough, USDA has also reduced some of their fees!
Currently, USDA mortgages charge the following fees: an upfront guarantee fee and an annual fee. Starting October 1, 2016, these fees will be reduced. As of right now, the current upfront fee is 2.75% and the current annual fee is 0.50%. The new upfront fee will be 1.00% and new annual fee 0.35%. The reduction of fees will last up until September 30, 2017. Another reduction is possible in 2017. Usually, USDA will examine financial information and make a decision whether or not more reductions should be made or raise fees again. USDA announced that the reason behind this reduction in fees is due the performance of current borrowers (Lane,2016).
Mortgage Calculator for USDA Loans
Our mortgage calculator is a great tool to use to determine mortgage payments on a house. If you would like to use our mortgage calculator to determine your monthly mortgage payment for a USDA loan, follow the instructions on the mortgage calculator page. Also, add the additional information below:
-Enter Down Payment : 0
- Enter Annual PMI: 0.35%
Do you have any questions or comments regarding USDA's fee reduction? Please leave your questions and comments below. If you would like to speak to a lender about obtaining a USDA loan, contact the Hollinden Team. We have preferred lenders that we can recommend to you.
References:
Eligibility. (n.d.). Retrieved September 19, 2016, from http://eligibility.sc.egov.usda.gov/eligibility/welcomeAction.do
Lane, B. (2016, August 26). USDA slashing mortgage fees. Retrieved September 19, 2016, from http://www.housingwire.com/articles/37882-usda-slashing-mortgage-fees