Vacant House Bites
Posted by Steve Dobbs on Tuesday, August 13, 2013 at 12:57 PM
By Steve Dobbs / August 13, 2013
1 Comment
Warning graphic images follow! Not really, but what follows is one of the perils of showing foreclosed vacant homes.
This story starts with a bank repossession house that I have listed in the west end of Louisville. Last week, I did a routine check of the interior of the house including the basement. I then went outside for a visual check of the roof. As I got back in my car, I noticed lots of black specks on my light gray pants. I quickly got out of the car and brushed off my pants getting rid of the insects that were attracted to me. I never thought a whole lot more about it until later the next day. While I was drying myself off after my morning shower, I noticed several red spots on my leg. Examining further, I see that they start at my sock line.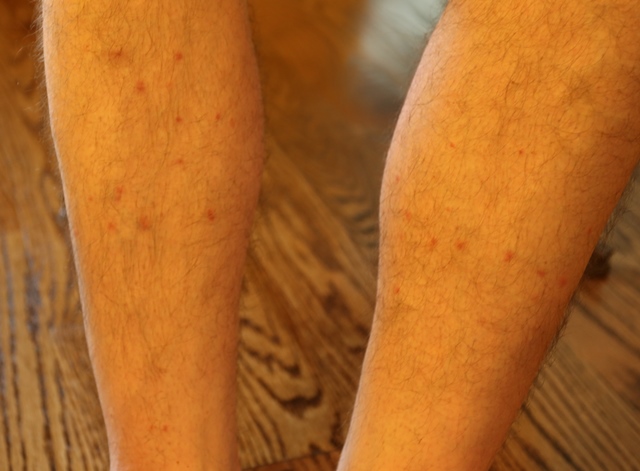 I am thinking about what I have done to deserve these red spots, which I am quickly determining to be insect bites. I think back to my visit to the west end listing. Then it hits me!! Two weeks previous, a cat had gained entry into the house and died on the basement steps. The property management company disposed of it and that problem was solved. However, after 2 weeks, the fleas on the cat were getting a little hungry. Enter the first warm-blooded mammal, and dinner was served.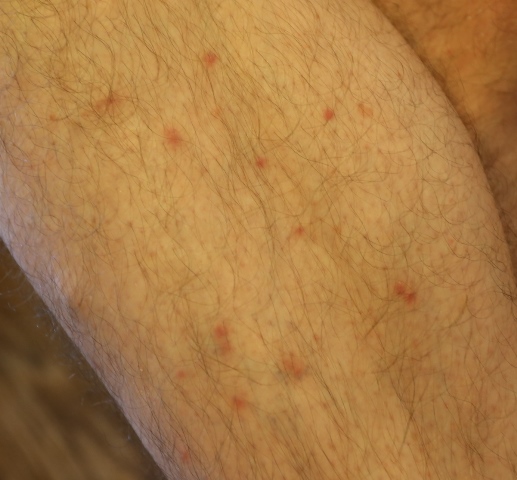 Should I have known better? YES. Is this my first rodeo? NO.
So, here comes The Hollinden Team recommendations for showing vacant houses.
Clothing is crucial. Sandals and shorts are not a good idea anytime you are showing foreclosed homes for a myriad of reasons.
Some big rubber bands can be helpful. Wrap these around your lower pants leg and it will slow the migration to warm, juicy, flesh. The clips that a biker uses may work as well.
Insect repellent with "DEET" should work well. I have never had any issues with fleas above my knee-line. By the time that fleas arrive at my knees, they are fully gorged.
Send in a sacrificial animal first to walk around. Just kidding!
As I finish this, there are still more questions. Did I bring any fleas into my car? Worse yet, did I bring any into our home? Fumigating the car will be my first step in preventing more fleabites.
If you want to know more about Foreclosed Homes in Louisville KY, contact Steve Dobbs or any member of The Hollinden Team.